As the weather starts to get cooler here in Johns Creek, we start looking for new cocktail ideas to enjoy while being all cozy by the fire. As our Spirits Team brainstormed ideas for our December Grab and Go Cocktail Pack, an idea for a winter cocktail emerged.  It was all creamy-chocolaty with the rich warmness that only bourbon can bring.  They sampled and tasted and tried different ratios–obviously taking one for the team here… The result is a yummy, soft and not-too-sweet winter cocktail:  When the Bumble Bounces.  Try it.  We know you'll love it!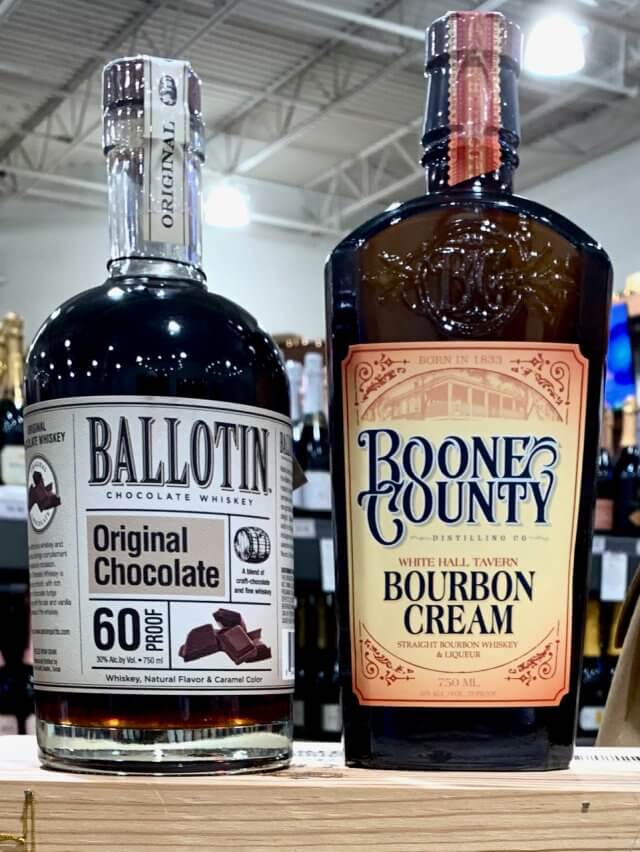 When the Bumble Bounces (makes 2 cocktails):
1.5 ounces Ballotin Chocolate Bourbon 
1.5 ounces Boone County Bourbon Cream 
Fill a Yari or other mixing glass 1/2 full of ice and add the ingredients.  Stir Stir Stir with your bar spoon until the outside of the glass feels very cold (around 20 seconds).  Strain and pour into a rocks glass half full of new ice or one large ice cube.  Enjoy!
It's super easy peasy and trust me–it's addictive!
Cheers!
Enjoyed this recipe?  Try our Southern Manhattan.