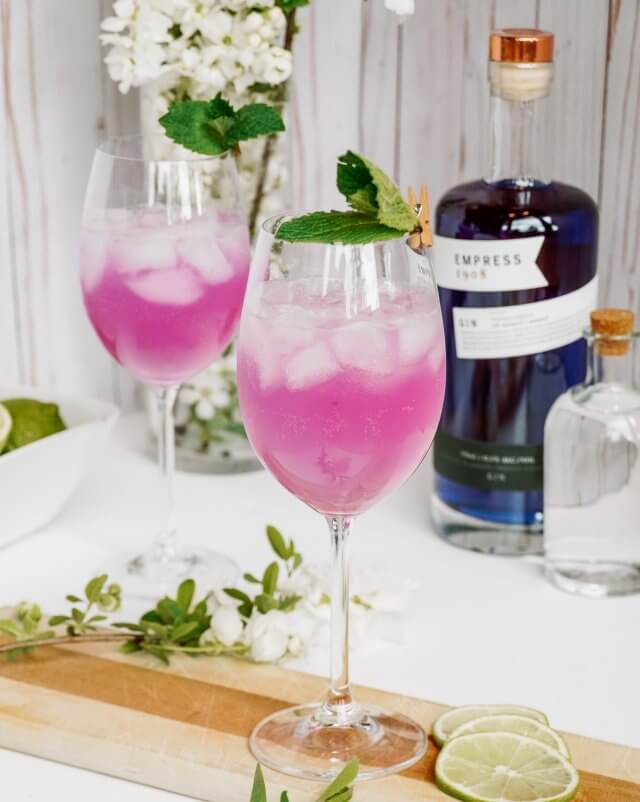 The beautifully purple Empress Gin turns a vibrant pink when combined with the acidity of the limes.  When you add the wonderfully floral and subtly sweet St. Germain, it's not just delicious, it's just so pretty!
2 Ounces  Empress 1908 Gin
1/2 ounce Lime Juice
1/2 ounce St. Germain Elderflower Liqueur
5 – 6 Mint Leaves
Fever Tree Elderflower Soda to taste
Muddle 3 or 4 mint leaves in the bottom of your cocktail shaker.  Then fill your cocktail shaker 3/4 of the way full of ice and add the gin, lime juice, and St. Germain.  Shake, shake, shake (count to 50).  Strain into the prettiest wine glass you own and add a few cubes of ice.  Top off with Fever Tree Elderflower Soda to taste. Garnish with a sliver of lime and a mint sprig.  Find your comfiest chair, sit, and enjoy.